NASHVILLE, TN — United States Senator Bill Hagerty (R-TN) in his first hearing as a member of the Senate Banking Committee noted the need to ensure that relief efforts are targeted to reach those most in need quickly, and that there are money and programs from the previous bipartisan relief packages that have yet to be fully implemented.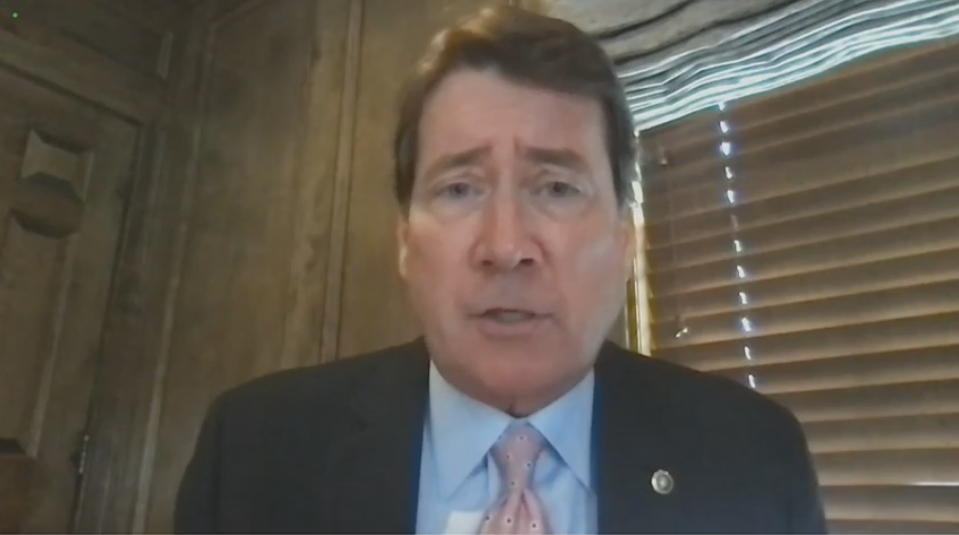 *Click here or the photo above to watch.*
In the hearing "The Coronavirus Crisis: Paving the Way to an Equitable Recovery," Hagerty pointed to one example in the package passed on a bipartisan basis by Congress in December—the Emergency Capital Investment Program—through which Treasury will provide up to $9 billion to Community Development Financial Institutions and Minority Depository Institutions so that they can provide loans, grants, and forbearance to small businesses, minority-owned businesses, and consumers. This program was specifically targeted to assist those in low-income and underserved communities. However, as Hagerty noted, no investment has been made yet.
"I raise this example because I believe we must continue to work to ensure that the trillions of dollars that Congress has approved on a bipartisan basis are being spent appropriately, expeditiously, and with the intended effect to help the American people. And we must ensure that any additional taxpayer funds are not duplicative of existing unused funds and are targeted to programs that are necessary to end the pandemic and get our economy going again," Senator Hagerty explained.