Raimondo committed to reviewing Hagerty's recently passed Senate legislation that would encourage U.S. development of technologies impacting national security
WASHINGTON—United States Senator Bill Hagerty (R-TN), a member of the Senate Appropriations Committee, today in a subcommittee hearing urged Commerce Secretary Gina Raimondo to partner with him to cut unnecessary regulatory red tape that is limiting American manufacturing of key technologies impacting national security. Specifically, Hagerty discussed his legislation to add semiconductors and other advanced technologies to the sectors eligible to utilize the FAST-41 improved federal permitting program, which would create American jobs and bolster our national security by encouraging development of these technologies in the United States. This legislation recently passed the Senate by voice vote.
"When I learned about the chip manufacturing shortage, I actually undertook to call the leaders of chip manufacturers around the world. . . . When I asked them what stands in the way of manufacturing here in the United States, one of the greatest obstacles is the timeline for permitting here in America," Senator Hagerty noted.
Secretary Raimondo agreed with Senator Hagerty that the U.S. should work to streamline the permitting process. She committed to reviewing Hagerty's legislation, saying she "shares the concern for the problem."
Hagerty also followed up on a letter that he and Senator Tom Cotton (R-AR) sent to the Secretary urging her to take action to halt Chinese efforts to circumvent export controls and use American chip technology to advance CCP military aggression by closing the reported loophole that allows companies to continue to export U.S. technologies to China's Semiconductor Manufacturing Corporation (SMIC).
"The Chinese Communist Party considers SMIC to be one of China's 'national champion' companies. SMIC's got very close ties to the Chinese military. Moreover, SMIC and Huawei reportedly may be teaming up to build a $10 billion chip manufacturing facility. Other federal departments have noted that companies continue to export important U.S. technologies to SMIC, because the entities list restrictions on SMIC are phrased too narrowly," Hagerty added.
Secretary Raimondo committed to reviewing this letter and the loophole at issue.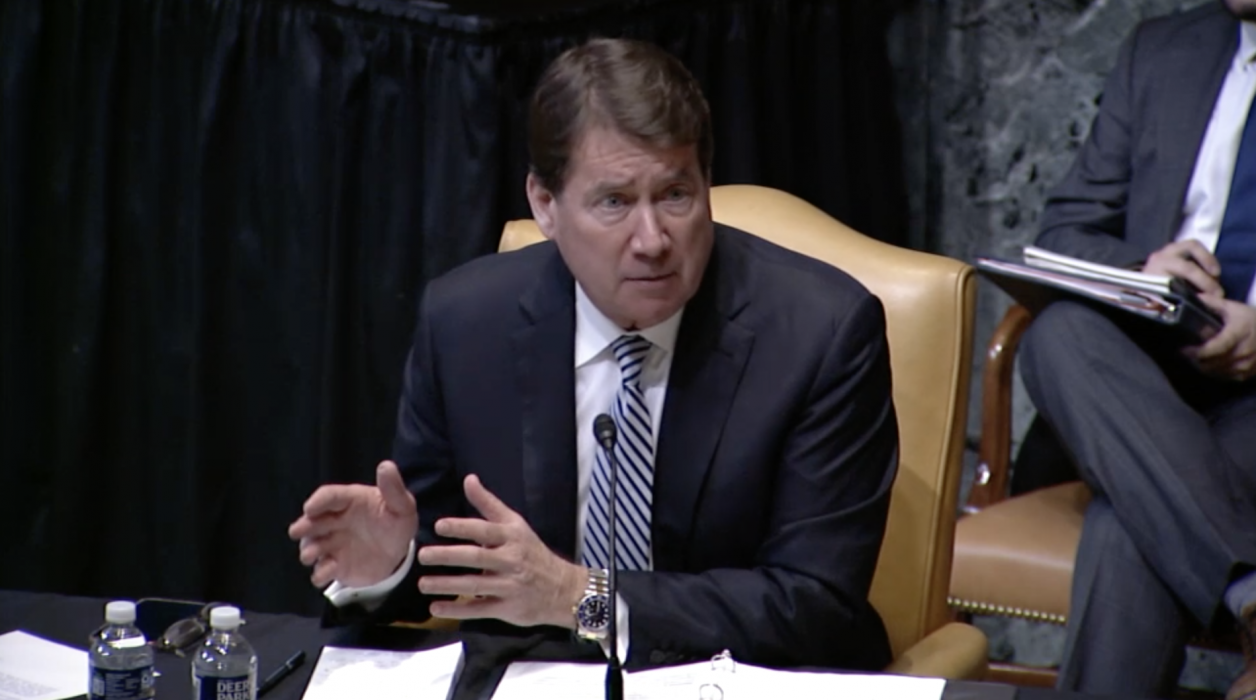 ###