WASHINGTON—United States Senator Bill Hagerty (R-TN) today led a press conference at the U.S. Capitol to denounce the Biden Administration for colluding with Big Tech to censor Americans in violation of the First Amendment and continuing to fight in court to maintain this censorship ability while urging Senate Democrats to stop blocking passage of his Disclose Government Censorship Act.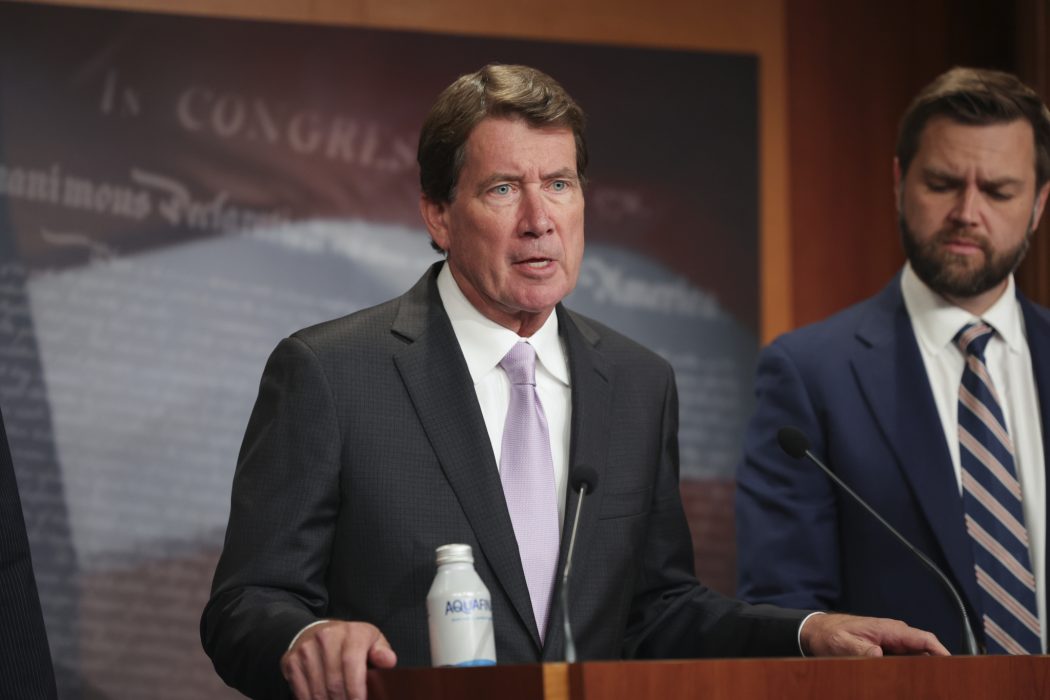 Partial Transcript:
Hagerty: "We're here to talk about something that disturbs so many of us. It has to do with the most fundamental right—the right to free speech in America—and that right has been trampled upon by the federal government.
"We have the deepest concern that our federal government not be in a position to do anything to trample on our First Amendment rights. Yet what we found is that there has been collusion between the Administration and Big Tech to censor American speech.
"In the last Congress, I introduced a piece of legislation called the Disclose Government Censorship Act. My aim there was to force the Administration to disclose to Americans whenever they did work with Big Tech firms to censor American speech. Regretfully, my Democrat colleagues blocked that legislation in the last Congress.

"But since that time, and thanks to my colleague, [Senator] Eric Schmitt, we've had an opportunity to find out to a much greater degree the extent of censorship that's been undertaken. In the case that Eric brought when he was Attorney General of the state of Missouri, that was Missouri v. Biden, we had the opportunity to see the extent and the detail to which this Administration had gone to work with Big Tech to silence any opinion that differed from their preferred point of view. A Louisiana federal district judge heard this case. He determined that the actions of the White House violated our First Amendment rights, violated our constitutional rights to free speech.
"Shockingly, the Biden Administration is fighting to continue to censor Americans. They're asking for a stay so they can continue to censor [Americans]. Right now, they say they'll take it all the way to the Supreme Court.
"Let me share with you what that federal judge said about this case: 'It arguably involves the most massive attack on free speech in United States history.' That is stunning. Yet, the Biden Administration wants to perpetuate this. They want to continue to censor us.
"So, I'll be bringing my legislation back to the floor of the United States Senate. I hope that now that we've seen the facts that have come out of the case in Missouri v. Biden that my Democrat colleagues this time will be with me and that we'll be able to pass this."
###